Meet Ayn Devera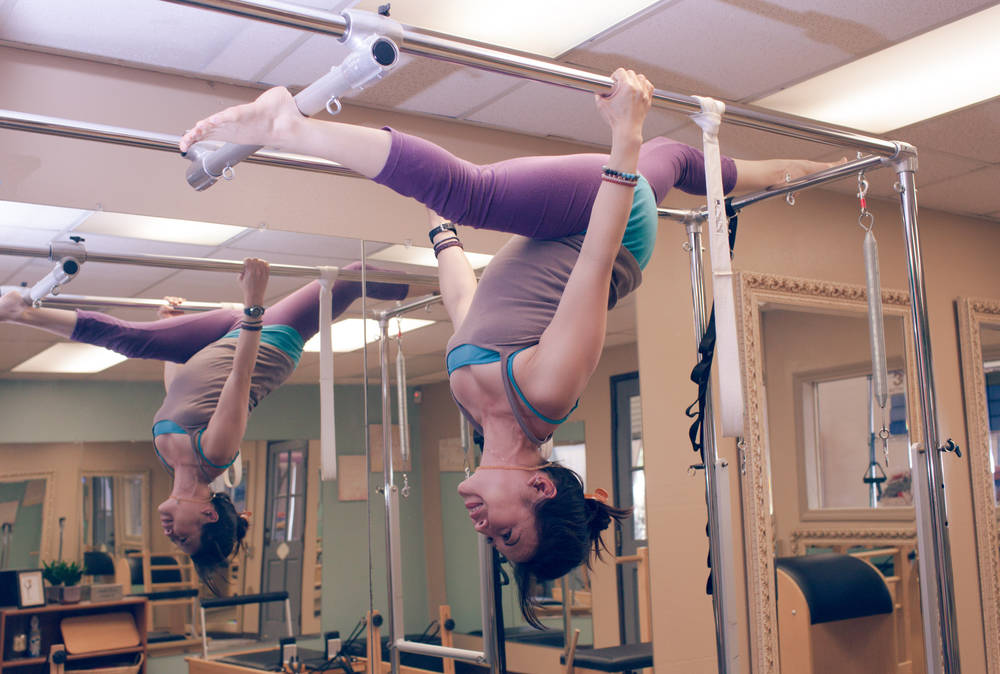 Body Grace Movement™ Instructor
Ayn received her M.S. in Human Nutrition from the University of Bridgeport and is a movement instructor grounded in yoga and Pilates. Her training techniques incorporate the essential components of contrology, the method developed by Joseph Pilates, now termed "Pilates."
Ayn found her "true" yoga practice in her first non-gym experience at Camarillo Yoga, and was tremendously affected by Audrey Walzer, who inspired in her the pursuit of yoga physiology and anatomy. In addition, she has gained invaluable insight from the teachings of B.K.S. Iyengar and Mukunda Stiles into physical alignment for pain relief. She is most indebted for the shift in her practice toward a deeper exploration of the internal landscape of the body to yogini Kira Ryder of Lulu Bandha in Ojai, California. By helping her clients reestablish correct form and posture, daily movement patterns, whether it is sitting, standing, walking, running, exercising, or playing sports, are improved.
Ayn became a personal fitness trainer through the National Academy of Sports Medicine in 2007 and was hand-selected to teach Pilates exercise for Bally Total Fitness. Ayn received further body movement education from Simone Schmidt, who worked with celebrities, including Madonna
She was later chosen to become a trainer for the U.S. Navy at the Port Hueneme and Point Mugu bases to reduce the cost of injuries within the Naval branch.
To deepen her understanding of functional movement, she worked as a physical therapy assistant for the doctors at Kang Physical Therapy Clinic in Ventura. Dr. Kang now spearheads the physical therapy department at George Fox University in Oregon, and before he left in late 2013, encouraged her to open her own studio. Having trained thousands of bodies in motion, Ayn has developed a keen eye for identifying injury risk and offers prevention options to improve sedentary and active lifestyles.
Ayn continues to develop knowledge and expertise through seminars, research, workshops, and self-practice, emphasizing the areas that explore biomechanics and injury rehabilitation. Among her other interests are nutrition and traditional Eastern medicine.
She has practiced Qi Gong with third generation Eastern medical doctor, Joseph K. Kim, and taken Qi cultivation courses, including Self-Healing Qi Gong at Yosan University of Traditional Chinese Medicine in Los Angeles.
In 2015, she received continuing education in scoliosis care from international Pilates expert, Marie-Jose Blom, and in 2016 became a licensed Yoga Tune Up® Teacher. Currently, she is receiving training in somatic therapies at the Kali Institute located in Ventura.