PAST EVENT: 10/14 & 10/15 Move Your DNA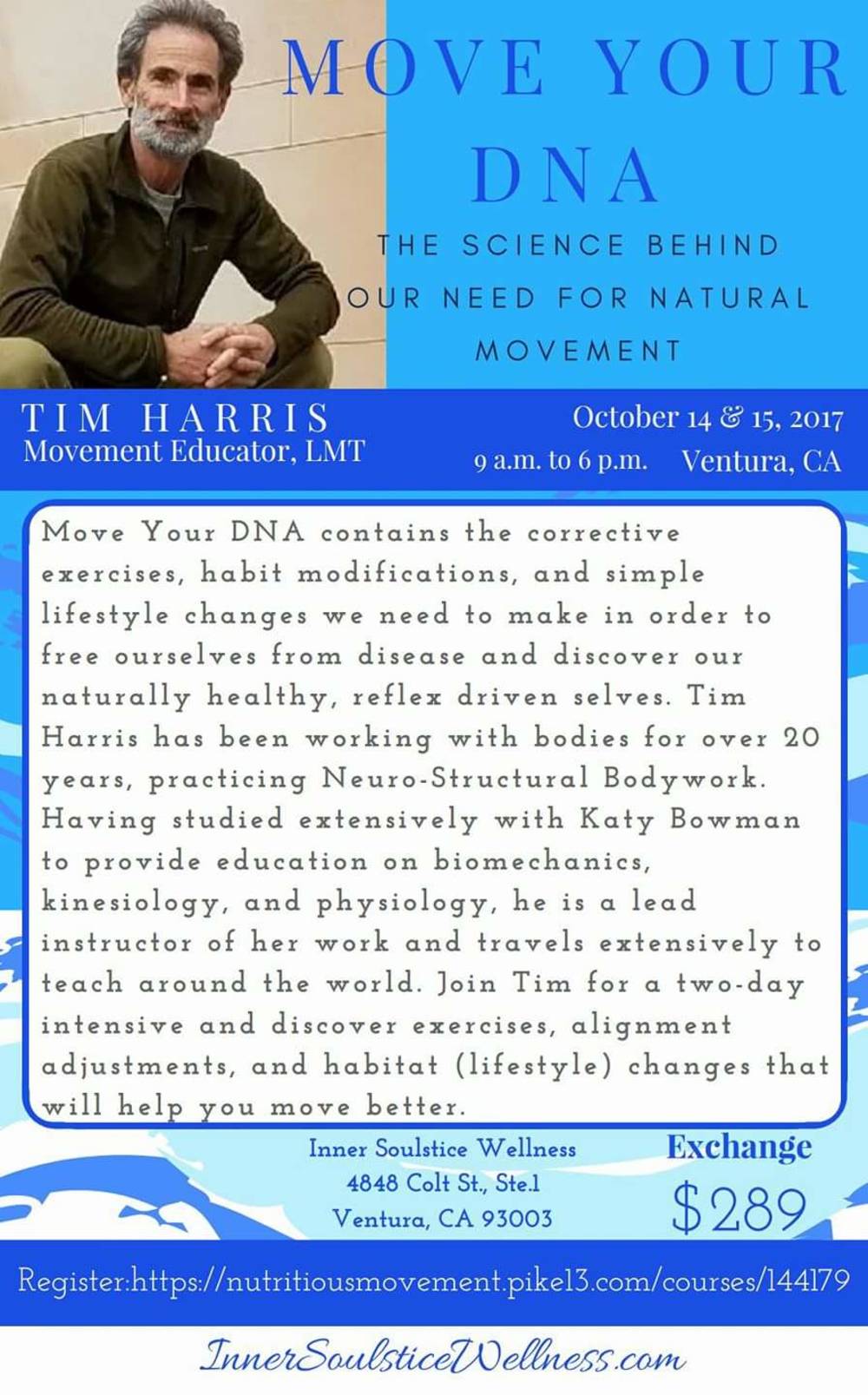 OCTOBER 14 & 15, 9:00am-6:00pm
A Move Your DNA Weekend is a two-day intensive designed to give you hands-on experience with all of the exercises taught in the book Move your DNA. The only prerequisite is having read the book. The curriculum will consist of those 30+ exercises, giving you a chance to thoroughly explore the movement with the benefit of a certified Restorative Exercise Specialist teaching and observing you. Classes are limited to 10 students per instructor to allow for plenty of individual attention. This is a fantastic opportunity for anyone interested in improving their health through practicing these correctives.
Tim Harris has been working with bodies for over 20 years, practicing Neuro-Structural Bodywork. Having studied extensively with Katy Bowman to provide education on biomechanics, kinesiology, and physiology, he is a lead instructor of her work and travels extensively to teach around the world. Join Tim for a two-day intensive and discover exercises, alignment adjustments, and habitat (lifestyle) changes that will help you move better.
Register and reserve your place
Buy your Move Your DNA book now
PLEASE NOTE: Cancellations must be 31 days prior to the start of the workshop to receive a refund (-$25 processing fee). Full amount may be applied to another workshop. No refunds for cancellations within 30 days of a workshop, but you can send anyone in your spot!