Past Event 1/13/17: Wise Women's Council with Dr. Sirena Pellarolo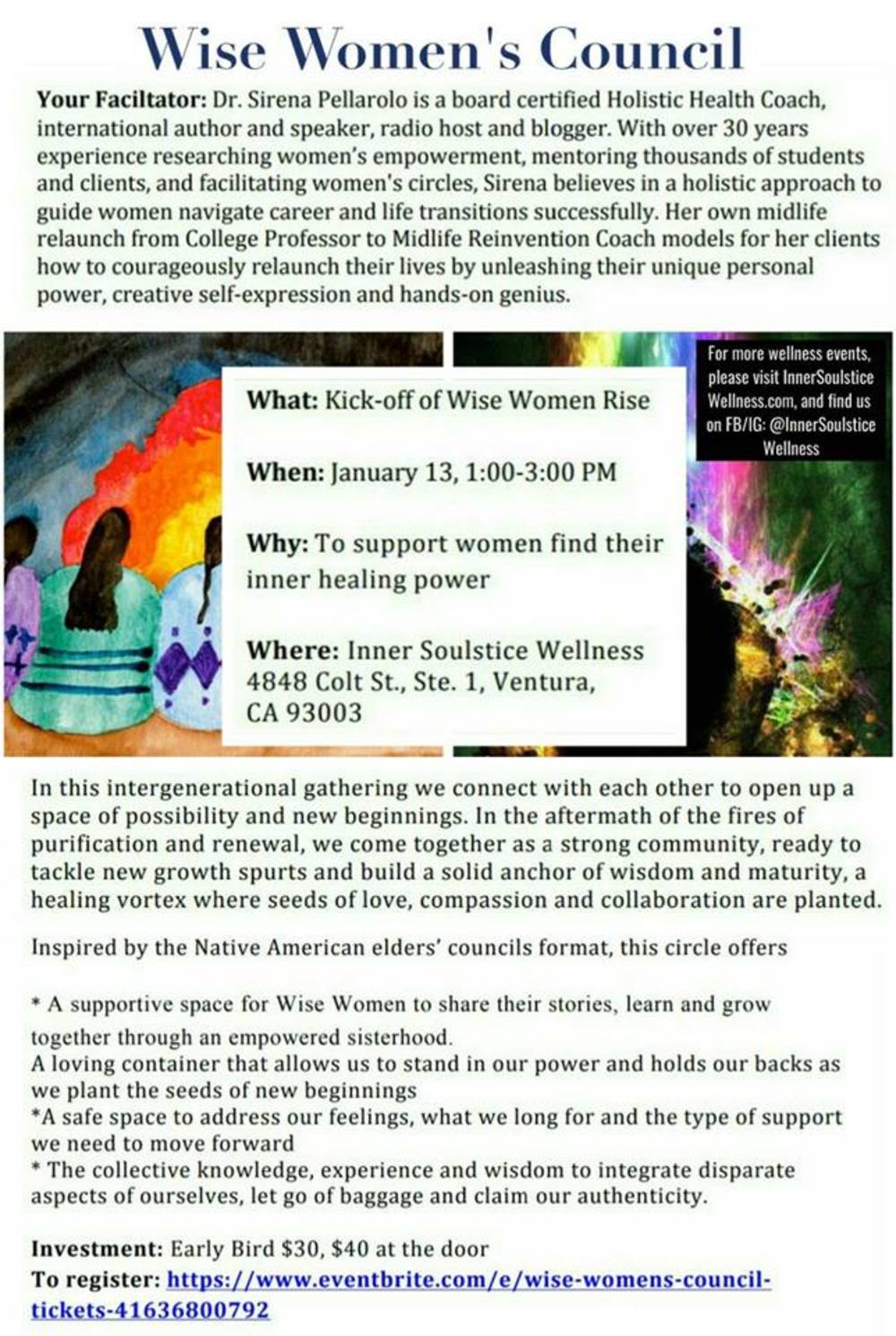 "We shake the moss. Our power gathers. We have broken free from the hard place. They cannot stop this rolling stone. We have found the roots within."- Ayn
Every 4th Saturday, beginning January 27, 2018, we "Gather" in solidarity, with responsiveness, receptivity, and co-creativity, from approximately 1:00 p.m. - 3:00 p.m.
Our Kick-Off Event is January 13 THE SECOND SATURDAY; during November & December events occur the 3rd Saturdays.
When we hold each other without judgement, healing happens. When we lean on each other's wisdom for support, we move through life with less pain and suffering, a brighter perspective, energy, and room for more. These gatherings remind us to fill up our sponges with good stuff that feed our souls, so there's less room for gunk.
The deeper rooted premise of the fourth Saturday of the month Wise Women's Gathering is to do just that, gather- all ages, all walks of life, stages of being, states of being- to share stories, to learn from each other, to develop a broader breadth of knowledge to draw from in creating our forever lives; to deepen us, stretch us, and embrace us. I am so excited to hold space with you.