Ori Tahiti {Tahitian Dance}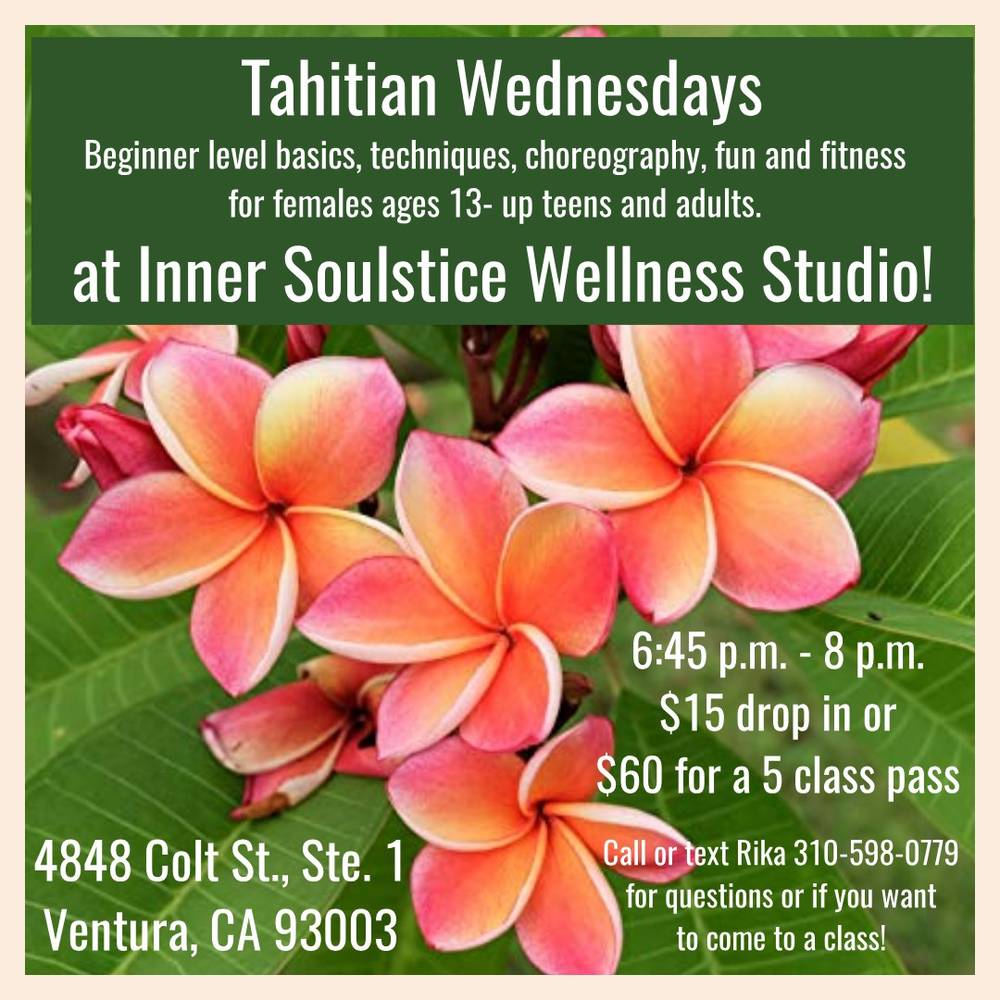 Dates/Times
Wednesday, Aug 28, 2019 @ 6:45pm
Wednesday, Sep 4, 2019 @ 6:45pm
Wednesday, Sep 11, 2019 @ 6:45pm
Wednesday, Sep 18, 2019 @ 6:45pm
Wednesday, Sep 25, 2019 @ 6:45pm
Wednesday, Oct 2, 2019 @ 6:45pm
Wednesday, Oct 9, 2019 @ 6:45pm
Wednesday, Oct 16, 2019 @ 6:45pm
Wednesday, Oct 23, 2019 @ 6:45pm
Wednesday, Oct 30, 2019 @ 6:45pm
Wednesday, Nov 6, 2019 @ 6:45pm
Wednesday, Nov 13, 2019 @ 6:45pm
Beginner level basics, techniques, choreography, fun and fitness for females ages 13+ teens and adults.
$15 drop-in, or $60 for a five-class pass
Call or text Rika (310) 598-0779 for questions or if you want to come to a class!
About your instructor: Rika, a Polynesian dancer of 30 years will be teaching the class. She has studied, danced, and traveled all over the world, and has come home to Ventura to share her experience, style, and the community medicine of Ori Tahiti.