Roll with Me: A Self Myofascial Release Class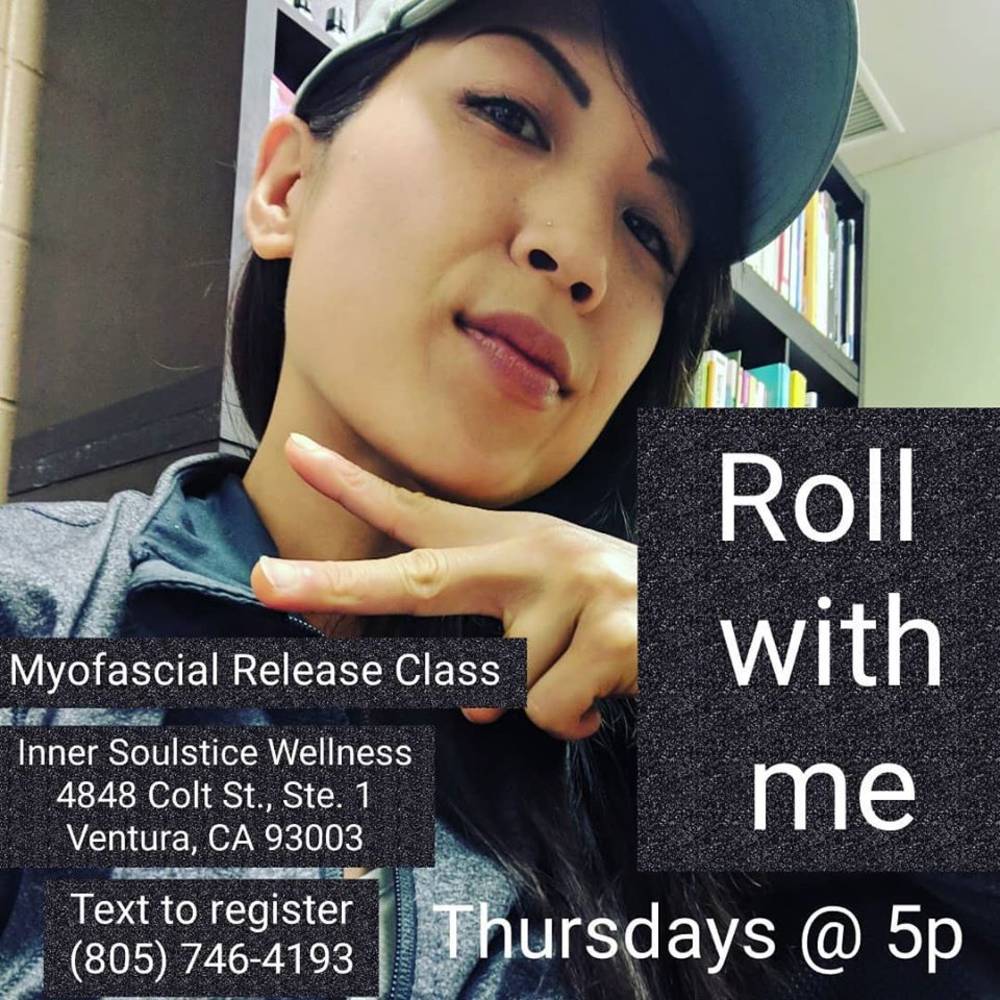 Roll with me Thursdays @ 5 p.m. Techniques, tips and tricks to relieve pain and tension.

Self Myofascial Release is one of my first loves. I remember the very first time I found my piriformis on the foam roller. Over the last 13 years I have fine tuned myofascial rolling techniques and researched the best tools to help you find and feel tissue trigger points, as well as the appropriate exercises to strengthen and stabilize the muscles around our joints for the most efficient and pain-free movement.

I can't wait to be with you. Space is limited. To attend, please reserve by texting (805) 746-4193.